Churchyard Grass
The band has changed slightly through the years with a few members departing in the mid-2000's. The core group of Dave Peterson, Denny Henrichs, Wendy Chirhart and Denise Kalevik have been the mainstays. In January of 2020 banjo player Brad Miller rejoined the group after a hiatus of nearly ten years.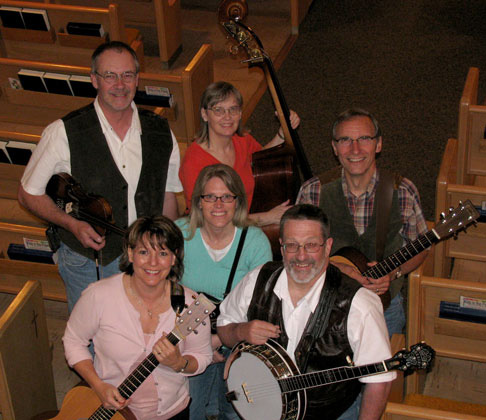 Photo on right is the original group started in 2003. It consisted of Dave Peterson, Greg Kalevik, Denise Kalevik, Jane Troge and Wendy Smith (now Chirhart).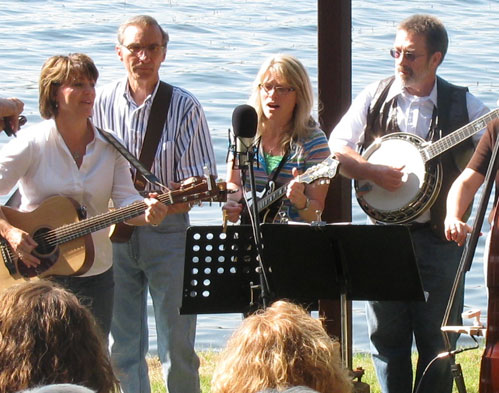 On the left – is a performance at Bay Lake, probably the summer of 2004.
Crosby Bandshell on Serpent Lake circa 2006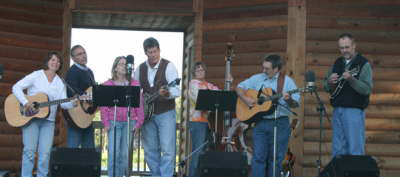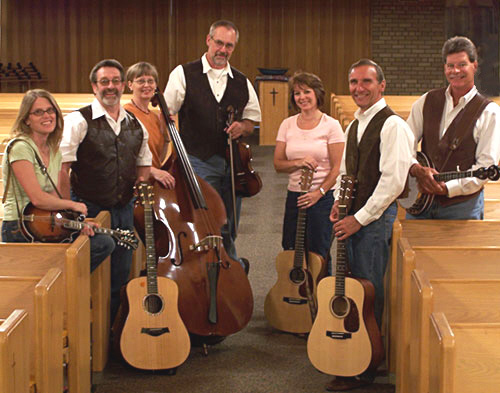 CD Photo Day at Immanuel Lutheran Church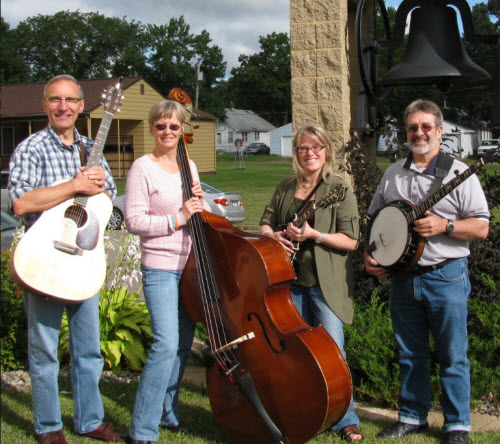 Nice shot of Churchyard, the core group, as it existed for many years from 2010 through 2019.
Current members of the band in January 2020: Denise Kalevik, Denny Henrichs, Brad Miller, Dave Peterson, and Wendy Chirhart.